There is a lot of talk in the news about global climate change, which is long-term change in the earth's climate. Whether or not you agree with the causes for these changes, models and analyses continue to predict hotter, drier weather with more severe storm events and accelerating sea level rise in our part of the world.
Morro Bay Temperatures Rising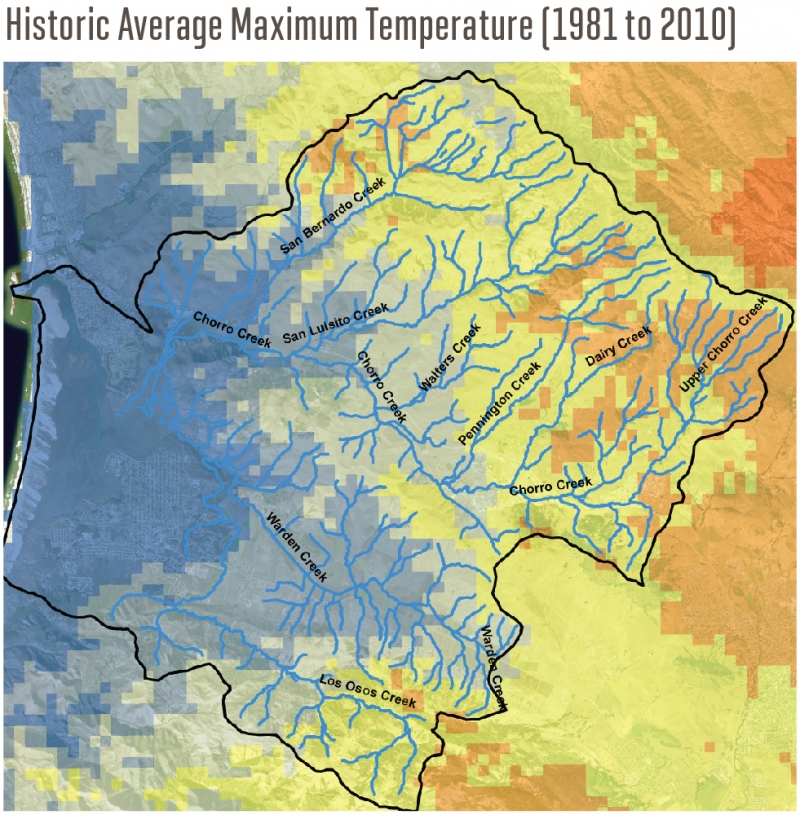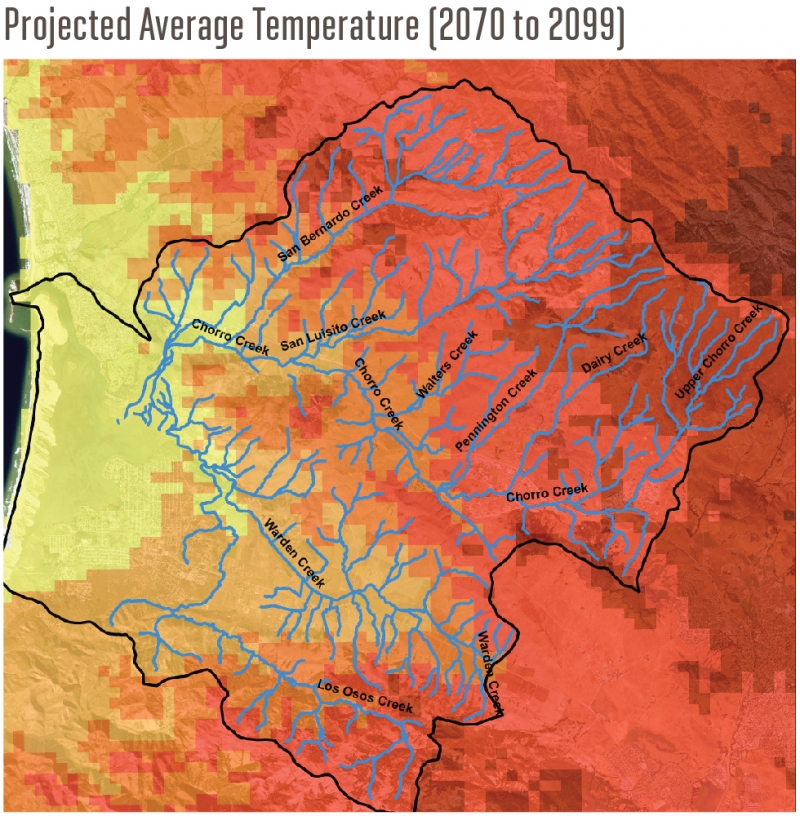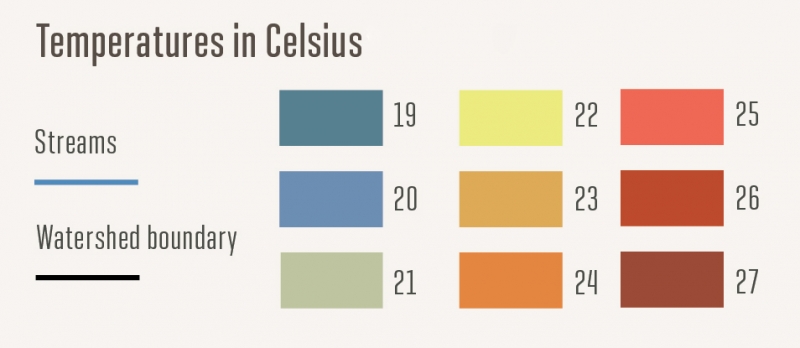 The map on the left shows historic average high temperatures from a 30-year period, while the map on the right shows the projected average temperatures at the end of this century and into the next. Models predict a temperature increase of at least 3.6 degrees F in the city of Morro Bay and the estuary.
Impacts of Rising Seas
This map shows the current sea level in Morro Bay. However, with a predicted increase of 3.6 degrees F by the year 2100, sea levels will continue to rise. Click the points on the map to see the expected impacts to the infrastructure, habitats, and wildlife that call Morro Bay Home. The examples in this map assume that we strictly control greenhouse gas emissions, resulting in 16.5 feet of global sea level rise. The actual amount of sea level rise will depend on the level of carbon we continue to emit.
Click on the points on the map to see the different impacts to the infrastructure, habitats, people, and wildlife that call Morro Bay home.
What Can You Do?
Even little actions can make a difference.
Reduce energy use at home by switching to compact fluorescent light bulbs and reducing use of your heating and cooling systems.
Recycle. It takes 20 times the energy to make an aluminum can from scratch as compared to making a can from recycled aluminum.
Reduce your driving by carpooling or using public transportation. When you drive, reduce the amount of time you idle, and don't accelerate and brake hard so that you can improve your fuel efficiency.